Tucked away in a fertile pocket at Cambooya, about 20 km south of Toowoomba on the Southern Downs, Jason Charles and his father Ray decided to try a new grain sorghum hybrid this year.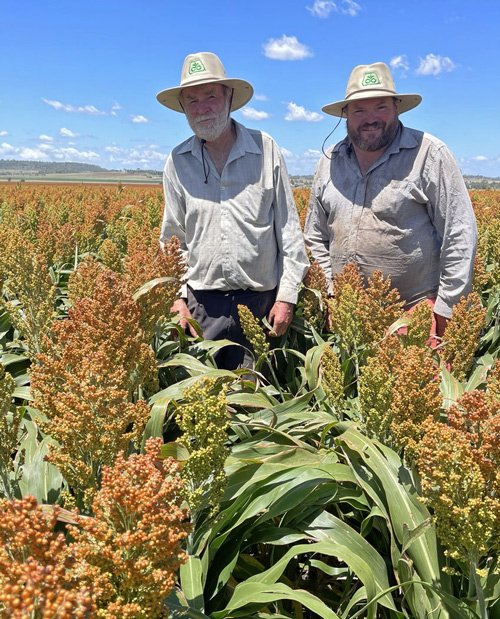 The region's heavy black soils are ideally suited to Pioneer Seeds' A88 grain sorghum, known for its large open primary head and proven yield potential.
After germinating, the crop received one round of irrigation before reaching harvest in early April.
With an average yield of nearly 10 tonnes per hectare (4 tonnes/acre), Jason Charles said he was amazed at how well A88 performed on his property.
They tried a few new varieties this year, but the Pioneer Seeds sorghum hybrid was easily among the top one or two in terms of yield.
"We only planted one bag, just to try it, but we're really happy with it," Mr Charles said.
"We'll definitely be including A88 Pioneer in our grain sorghum rotations in the future.
"It's probably the most money per acre we've ever made out of sorghum."
A few showers around harvest time reduced grain quality slightly but not enough to be downgraded, he said.
"We were going to leave some grain in the paddock for field testing but with more rain on the way, we decided to take it all off."
He says A88's standability ensured a good, clean harvest with little stalk finding its way into the bin.
"It harvested well, stood up out of the plant and didn't fall over."
"When you plant something new, you never know whether it will be good or not but we'll definitely plant some more next time."
Photo: Ray and Jason Charles (right) with their best ever grain sorghum crop on their property at Cambooya, near Toowoomba.
What to know more?
Call Pioneer Seeds Marketing 1800PIONEER or email gentechseeds@gentechseeds.com