Irrigated canola impresses at Field Day
The Pioneer® brand Seeds team jumped at the chance to showcase Pioneer's latest Clearfield® hybrid canola range at the recent Tosari Field Day at Tummaville, on Qld's Darling Downs.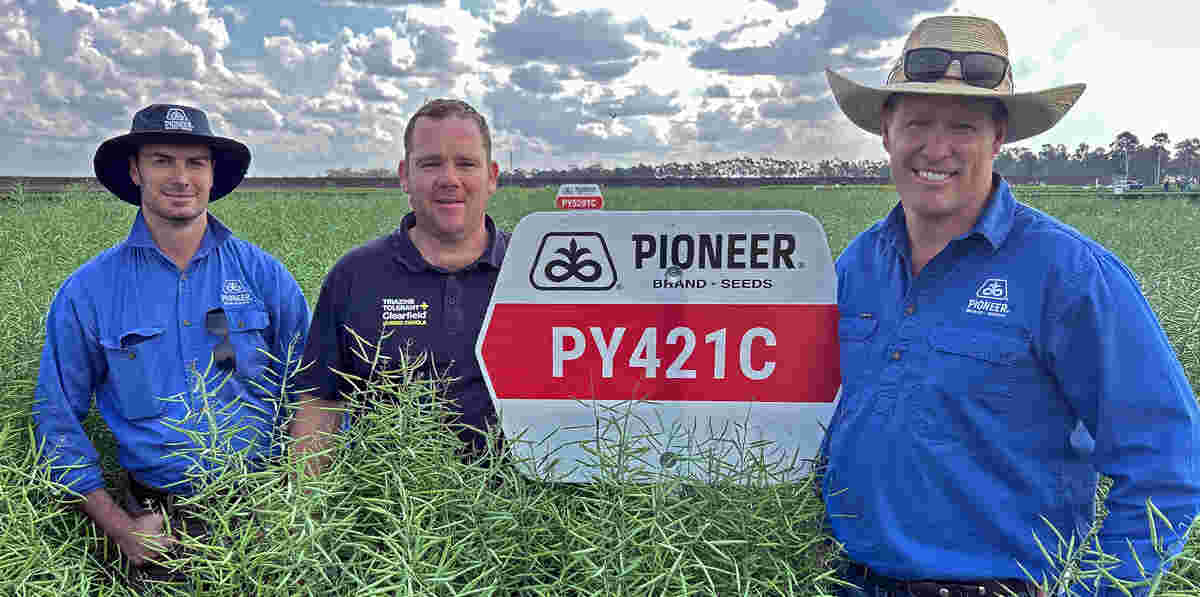 Pioneer Seeds Territory Sales Manager Chris Rutland used the opportunity to outline how increased demand across Queensland for feed canola, combined with the expected startup of a new crushing plant at Yamala (near Emerald), have resulted in increased grower interest for canola in the Sunshine State.
In Queensland, growers are particularly interested in hybrids with Clearfield herbicide tolerance either as a stand-alone resistance or combined with Triazine tolerance trait.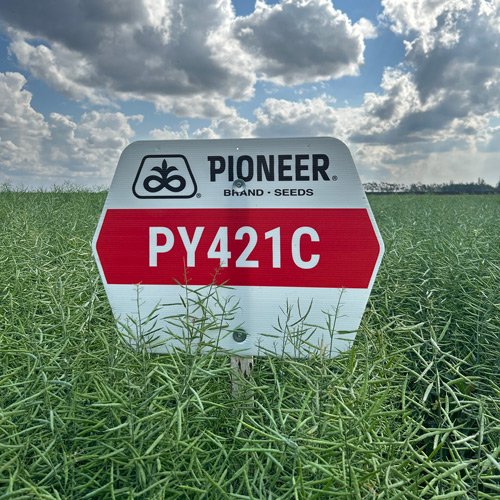 "In the areas where the interest in canola is coming from, Imidazolinone herbicides are effective in post-emergent control of weeds such as wild oats, wild turnip, marshmallow and mustards, and the inclusion of Clearfield hybrids offers growers flexibility in their persistent weed control options," Chris says.
Introducing canola into cropping rotations provides a winter cereal cropping break; helps to manage nematode populations in the soil, and canola's deep taproot can access nutrition and moisture at depth in the soil profile as well as boosting soil structure attributes.
Interested growers, agronomists and consultants are encouraged to contact their local Pioneer Seeds Territory Sales Manager to arrange a field walk, or to receive session dates for field days and technical training sessions.