With decades of seed-breeding expertise behind us, Pioneer want you to get the most from your summer seed. Check out our handy pre-season tips to prepare for summer planting.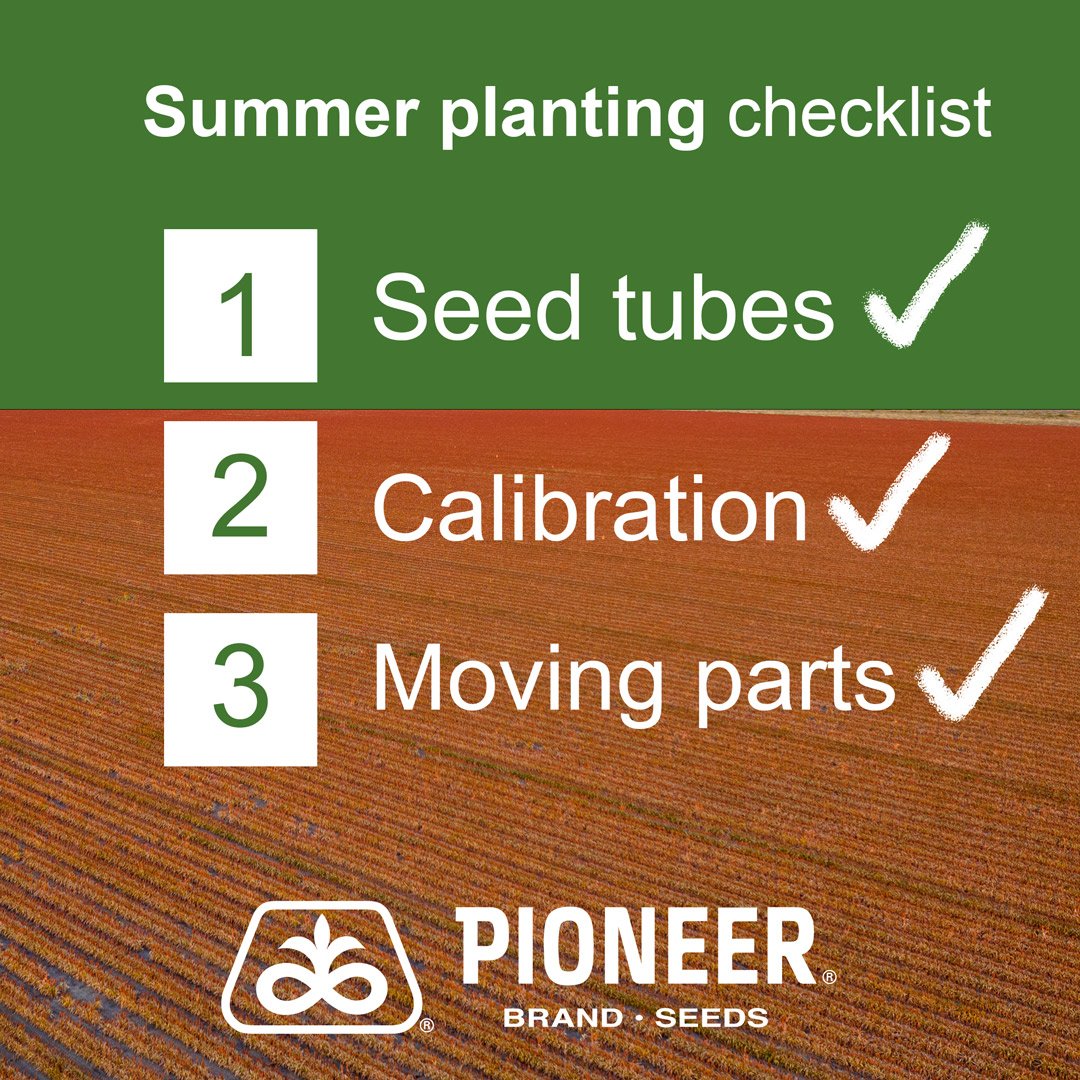 While we're confident our pre-season planter tips are useful for growers, we recommend visiting our online resource centre to download the complete checklist.
Here are three suggestions to help ensure you get the best results from your next summer planting.
1. Seed tubes
When was the last time, for example, you examined the state of your seed tubes, particularly along the bottom edges?
If they have a small dog-ear flap on the left side of the seed tube, they will turn constantly.
Seed tubes should gently turn sporadically, especially through areas of thick residue.
2. Calibration
Another easy-to-overlook area are any meters that need calibration.
Calibrated meters will create more accurate seed flow and establish a more even crop at emergence
3. Check all moving parts
On finger units, check brushes, fingers, springs, back plates and seed belts for wear.
Like all moving parts, unchecked wear and tear can lead to an undesirable result impacting crop performance. On air or vacuum planters, check brushes, gaskets and disks or drums for cracks or wear.
Replace any worn parts. A thorough cleaning will also help improve performance.
Among the most unloved parts of any seed planter are the bushings and parallel linkages. Yes, they're made tough for Australian conditions but even the best engineering needs a little TLC at times.
Worn bushings increase row bounce, which increases seed bounce. Stand behind the row unit and wiggle it up and down and back and forth checking to ensure bushings are tight.
Visit the Pioneer resource centre for more pre-season planter tips.