Passion Yellow film is a premium product that offers exceptional silage protection.
Passion Yellow barrier film blocks oxygen from penetrating the silage. This allows for high-quality fermentation of the feed and reduced surface spoilage of the bunker.
Only 45 microns thick (1.8 mm), Passion Yellow drapes and clings into silage nooks and crannies, ensuring better overall protection.
Reduces inedible silage by 72%
Reduces top surface loss by 50%
Improves aerobic stability by 2.5 days
Maintains silage quality and nutrient supply
Technical data:
Appearance: Transparent flexible film with a yellow tint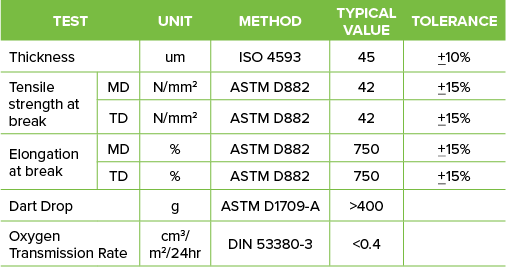 Research confirms the superiority of the Passion Film Yellow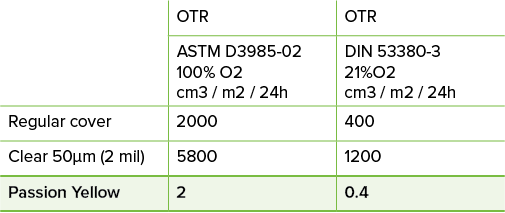 The figure below demonstrates 41 top-layer silage comparisons of oxygen barrier film with regular polyethylene covers on bunkers and clamps, including drive-over piles and small silos.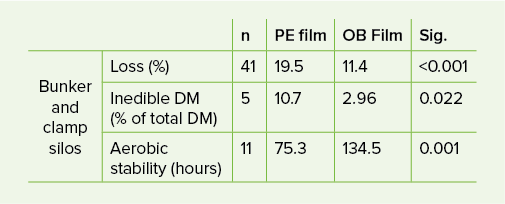 WILKINSON J.M. and FENLON J.S, 2014, A meta-analysis of comparisons between standard polyethylene and oxygen barrier film in terns of losses during storage and aerobic stability of silage. Grass and Forage Science, 69, 385-392. Dol: 10.1111/gfs.12087.
Storage and handling
Store in dark, cool, dry conditions
Store out of sunlight and in the original packaging
Any opened and unused product should be protected from sunlight and stored for future use
Suitable for recycling.
For more detailed information about Pioneer Passion Yellow silage protection, please refer to the accompanying technical fact sheet.