Herbicide resistance costs the grains industry hundreds of millions of dollars annually. Something needs to change.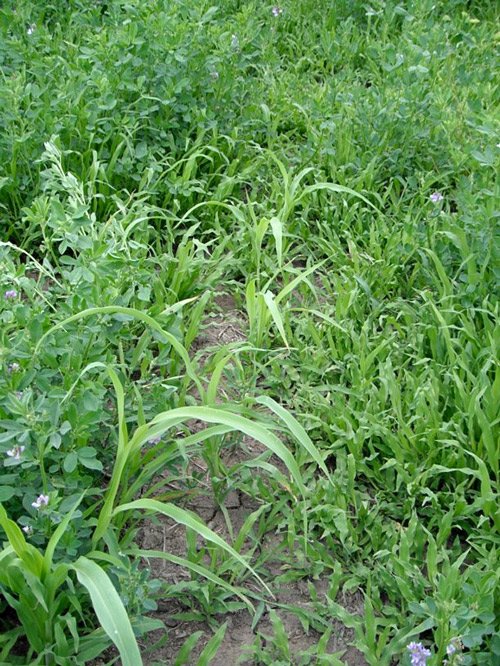 That's why Australia's agricultural sector has united to establish WeedSmart, an industry-led initiative to enhance on-farm practices and promote the long term sustainability of herbicide use.
Research partners, commercial organisations, government, advisors and growers have joined forces to ensure weed management is at the forefront of global farming practice.
Pioneer is one of the founding contributors of the WeedSmart Steering Group that draws on broad industry support to bring you leading tools and information.
Sustainable herbicide use will secure the viability of the Australian agricultural sector.
For further information visit: www.weedsmart.org.au
Integrating diversity
Over-reliance on a single weed control method causes increased selection pressure and development of resistant weed populations.
You also add the risk of consequential loss of a particular herbicide-tolerant system and you can even jeopardise your ability to grow a specific crop in a specific paddock.
Work proactively through integrated weed management practices to maintain or create diversity for successful management of a resistant weed population.
Diversify modes of action (MOA): Avoid over-reliance on a single herbicide or weed management tool by using multiple MOAs and pre-emptively add non-chemical weed management elements to your weed control plan.
Diversify crops: Rotate crop species and integrate as many different weed control options (chemical and cultural) as possible through all phases of the crop rotation.
Diversify herbicide-tolerant traits: Rotate herbicide-tolerant traits with tolerance to different herbicide MOAs throughout the crop rotation. The following integrated weed management techniques are effective in reducing problems from herbicide resistant weed populations. It is best to use multiple practices to manage or delay resistance.
Herbicide resistance stewardship – integrating diversity
Know your paddocks; understand your weeds
Understand your weed pressure and history
Monitor problematic areas
Identify weeds correctly
Scout for weed escapes
Test for resistance
Start with a clean paddock
Start with a clean, weed-free paddock
Introduce strategic cultivation and/or "double knock"
Maintain a weed-free fallow through summer
Plan crop rotations to control weed populations over multiple seasons
Staying clean – reduce early weed competition
Ensure effective crop competition, through early vigour, plant density and nutrition
Early vigour of Roundup Ready® and Clearfield® hybrids are far superior than triazine tolerant varieties
Pre-emergent herbicides (trifluralin) reduce early season weed competition
Minimise crop yield losses by reducing weed competition prior to canopy closure
Ensure best practice herbicide application
Make every herbicide application count
Use registered rates at the correct application growth stage
Carefully manage spray drift and residues
Proper application minimises potential for weed escapes
Do not allow weed escapes
Aim for 100% control and monitor every spray event
Treat every weed escape as if it is resistant
Stop seed production to improve weed management
Be prepared to sacrifice areas to avoid weed seed set
Commitment to zero – reducing your weed seed bank
Manage our weed seed bank, get it low and keep it low
Do not allow surviving weeds to set seed
Take an integrated approach to control weed populations and prevent seed set
Stop weed seed set to decrease weed population shifts
Keep it clean – seed and equipment hygiene
Prevent the spread of herbicide-resistant weeds
Ensure good on-farm hygiene of seed source and equipment
Avoid the introduction of invasive weed species onto the farm in hay, seed and equipment
To remain sustainable we must integrate and diversify strategies for weed control and herbicide use.
GA0623-04A