A contract grower/silage harvester working on a Kempsey property, 430 km north-east of Sydney, has notched up an impressive 70 tonnes per hectare (28 tonnes/acre) yield from a recent corn grain silage harvest.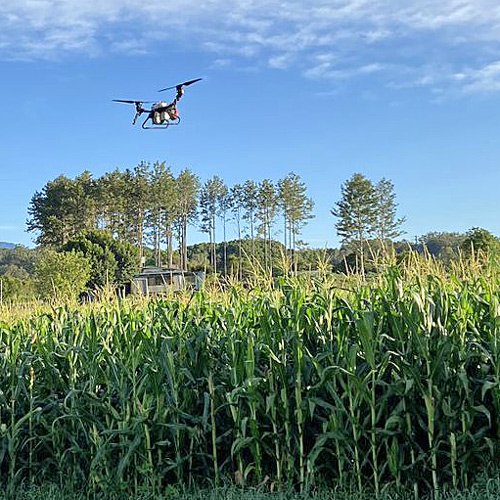 Harvested 23-25 May and grown on 30-inch rows sown at 65,000 seeds/hectare, Stewart Witchard's success with 18 hectares of Pioneer Brand P2307 corn made his client very happy.
According to Mr Witchard, the excellent dryland result from P2307 corn was a combination of good seed, good nutrition, proactive management of fall armyworm, and good rain.
"We fertilise as if it's irrigated corn because of our high rainfall, and carefully monitor for any early signs of fall armyworm," he said.
To counteract fall armyworm Mr Witchard planned a comprehensive defence strategy, well before emergence of the P2307.
"With our pheromone traps, we started catching fall armyworm moths from about day seven after emergence.
"We had our contract sprayer lined up and when we pressed the button, he was ready to go.
"The corn grew so well it was shoulder height at about 15 days pre-tasselling, when we noticed fresh evidence of fall armyworm and called in a drone operator for the second spray."
Mr Witchard soon discovered the paddock had a mixture of fall armyworm and heliothis (Helicoverpa armigera), which he was able to bring under control through subsequent drone applications.
Drones play key role
Based near Yamba, Clarence Ag Drones owner/operator Joel Dougherty has become a common sight in the Northern Rivers.
He said his XAG drone operates practically autonomously once he's 'dialled in' the usual parameters of flow rates, speed and distance to the onboard computer.
"Once you measure out your chemical, the drone can calculate exactly how much you need to apply per hectare," Mr Dougherty said.
Although he's only been operating drones in the area for two years, growers are quickly seeing the advantage of drone operations which can be incorporated into a quick-response plan, particularly when it comes to countering fall armyworm.
Compared with the relatively high cost of choppers, which are typically coordinated among a group of growers, drones are usually more cost-effective, faster into the paddock and more flexible once they arrive on site, he said.
"We can get in and address the problem and that's important to minimise any pest damage."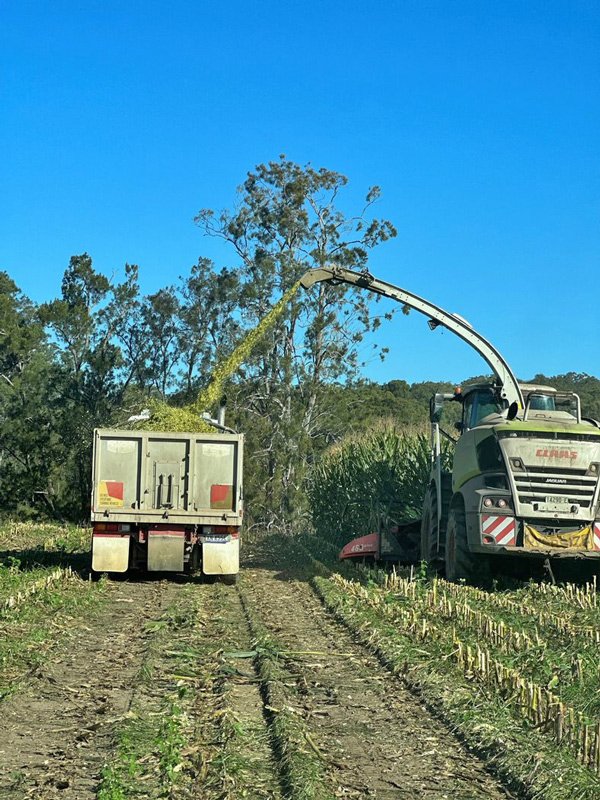 P2307 is a full season grain silage corn hybrid renowned for excellent yield that grows well in many areas from Coffs Harbour to Bundaberg.
Ideal for silage, P2307 is well known for its biomass and reliability.
"The result we got is proof that you can still grow good quality corn and have a good yield, even with fall armyworm around," Mr Witchard said.
"Put it this way, we're contracted to grow it again for them next season."
Photos: (previous page) Pioneer's P2307 grain silage corn hybrid dwarfs Stewart Witchard at harvest time near Kempsey, northern NSW; (top) A Clarence Ag Drone in action; (right) Grain silage corn harvest under way in Kempsey.
What to know more?
Call Pioneer Seeds Marketing 1800PIONEER or email gentechseeds@gentechseeds.com