Each canola hybrid or species has an optimum set of growing and environmental conditions which canola farmers must follow if they are to achieve highly profitable canola crops.
As part of our commitment to Australian farmers, Pioneer® Seeds makes technical insights available to local farmers across the country to help them get the most from their canola farms. Here we look at the development stages of the canola plant.
The canola plant's life cycle can be broken down into various growth and development stages (see below). When farmers and agronomists understand and can recognise the beginning of each stage, they can make informed decisions about their canola farming efforts and achieve greater results.
Making timely and accurate management decisions on irrigation, weed and pest control, livestock grazing, harvesting times and other important growing factors is key to producing a quality product with high oil concentration that achieves solid prices in the chosen market.
Canola growth stage descriptions
Adapted from: Lancashire, R. D. et al. (1991). A Uniform Decimal code for Growth Stages of Crop and Weeds. Annals of Applied Biology 119, 561-601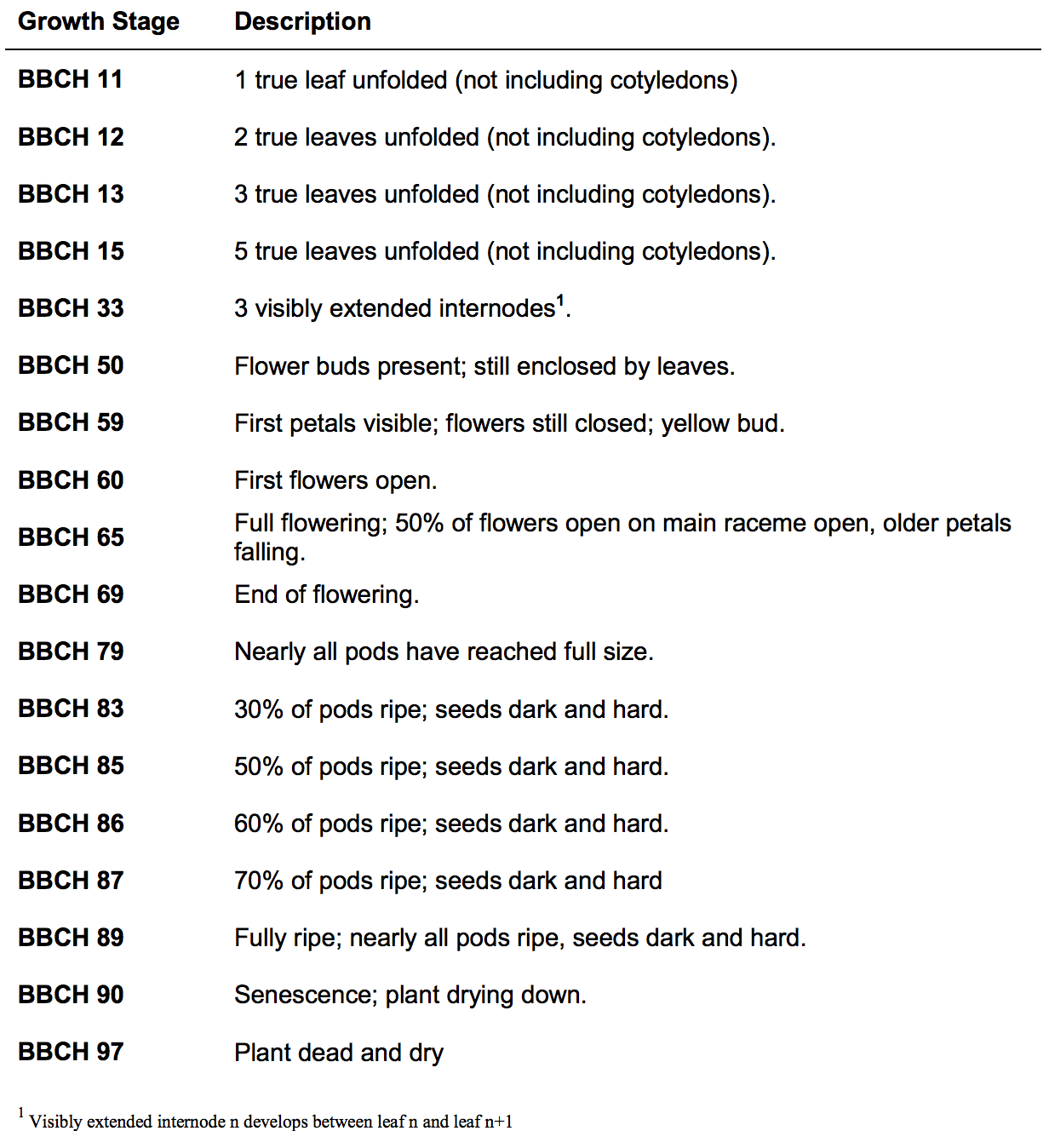 Use the canola plant development information above as a guide.
If you have any questions about farming canola and the hybrids that would be suitable for the growing environment on your farm, contact your local Pioneer® Seeds representative.
CA0623-03A